Daily Market Brief – 19th May 2015
Morgan Stanley report suggest GBP strength
Your quote of the day: "I am strong because I've been weak. I am fearless because I've been afraid. I am wise because I have been foolish."
May 19th: Highlights
Morgan Stanley report suggest GBP strength
GBP/USD pulls back to 1.55 levels
Euro weaker as Greece fears persist
Athens scrambles to reach cash-for-reform deal
Sterling Comment
The latest strategy note issued by respected analysts at investment bank Morgan Stanley suggests GBP will likely enjoy a new era of strength against the single currency. Citi's global head currency strategy Steven Englender goes further, saying "The surprise Conservative majority removes the political risk of a hung parliament and sharp reversal of policy. It is the only major liquid currency with a significant yield other than the dollar". This morning, GBP/EUR is trading in the region of 1.3895
Since the election, Sterling has also kicked on against the broadly struggling US Dollar. Today, however, the USD pulled back on the open and we are currently trading around 1.5540.
Greece Comment
The Greeks have admitted how close they came to a default on the €750 million IMF repayment last week. Despite a long televised interview with the Fin Min, there is no new news from the negotiating table, other than to reconfirm that a referendum is very unlikely, given the time-frames. The country is grafting away to reach a cash-for-reform deal with the network of international lenders. The quest to avoid a cash crunch is hitting critical times, as the last payment was only made possible by dipping into emergency reserves in its holding account with the IMF.
Global Comment
In today's Asian session, the Euro was trading lower against the US Dollar, only a day after its largest one day decline in two months. A Greek default is weighing heavily on investor minds.
EUR/USD was trading down 0.25% to 1.1278 from Monday's close of 1.1314. The Euro fell 1.05% against the US Dollar in that single Session.
As we discussed yesterday, the US Dollar fell to four month lows against a basket of major currencies towards the back end of last week following more disappointing US economic reports. However, the Greenback rebounded yesterday as investors looked closely at Friday's U.S. inflation data and Wednesday's minutes of the Fed's April meeting for fresh clues on the timing of an initial rate hike.
Down under, the Aussie Dollar held steady against its U.S. counterpart on Tuesday, after falling to one-week lows as the Reserve Bank of Australia hinted at the possibility of further interest rate cuts. The AUD/USD pair hit 0.8010 in the late Asian trade, the pair moving on to consolidate at 0.7993.
Morning mid-market rates – The majors
85% savings. Job Done. So, what is the secret sauce of the CurrencyTransfer.com marketplace?

CNBC described us as 'disrupting global money transfer'. Finally, you kiss goodbye to hidden fees.
How are we innovating?
Well, we are not an expensive bank costing you up to £1,500 on every £50,000 trade. Neither do you ever need to ring around multiple brokers and speak to sales guys. Pretty inaccurate way of shopping around. We help you maximise the value of each transfer. Quite simply, you are in control. Foreign exchange companies compete in a LIVE marketplace to win your business.
You win!
Got a question? We'd be delighted to help!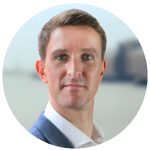 Paul Plewman
Director of Sales & Operations
t: +44 (0) 20 7096 1036
e: paul@currencytransfer.com