Daily Market Brief – 24th August 2015
Breaking: Euro Exchange Rates Surge
Quote of the day: "If opportunity doesn't knock. Build a door"
August 24th: Highlights
Euro exchange rates surge
Dismal China situation weighing on global stock markets
Greece edging towards Sep 20 election
GBP spikes against NZD, CAD and AUD
Sterling Comment
This afternoon, the British Pound to Euro exchange rate is currently trading at a low of 1.3525. With euro exchange rates surging, if you are thinking of selling your Euros, it may be a great time to log on and compare live quotes. Greek news and mixed UK data is having an impact on the pairing. The cross also strengthened after the sell-off in Chinese equities heightened risk aversion and led to the unwinding of risk-on carry trades. GBP/EUR has now declined for a third consecutive week, the first time this has happened since March / April time.
Sterling posted marginal losses against the US Dollar on Friday, with GBP/USD closing near session lows of 1.5680. GBP/USD is currently trading around 1.5784.
Investors will look at a number of data releases this week. The highlight of the week's domestic economic calendar is the release of the 2nd reading of the UK's GDP figure for the 2nd quarter on Friday. Expect volatility in the market if we see any deviation from the 0.7% posted last month.

Greece
We're heading for elections in Greece! Opposition parties are now shuffling to form a government, which is causing delays in the announcement of an election date following the resignation of PM Tsipras last week.
Government spokeswoman Olga Gerovasili repeated yesterday that "as things stand now, Sept. 20 is a feasible election date."

Global Comment
Market's manufacturing PMI came out on Friday in the USA, with consensus pointing to a slight improvement to 54.0 for the current month vs. July's 53.8. However, results came out at 52.9. This representthe lowest reading since October 2013. Euro exchange rates are building momentum, with EUR/USD trading at 1.1696.
PMI data for China was released overnight, disappointing expectations for a modest recovery from last month's 47.8 reading. China is still the achilles heel for the Aussie Dollar, with GBP/AUD now trading above 2.20. There is now major reservations about foreign capital outflows accelerating from China.
Figures released on Friday showed Canadian retail sales rose at a better rate than expected. Retail sales spiked to 0.6% from 0.9% in the previous month. GBP/CAD is trading around 2.0958

Morning mid-market rates – The majors
85% savings. Job Done. So, what is the secret sauce of the CurrencyTransfer.com marketplace?

CNBC described us as 'disrupting global money transfer'. Finally, you kiss goodbye to hidden fees.
How are we innovating?
Well, we are not an expensive bank costing you up to £1,500 on every £50,000 trade. Neither do you ever need to ring around multiple brokers and speak to sales guys. Pretty inaccurate way of shopping around. We help you maximise the value of each transfer. Quite simply, you are in control. Foreign exchange companies compete in a LIVE marketplace to win your business.
You win!
Got a question? We'd be delighted to help!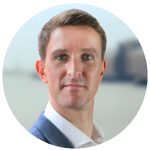 Paul Plewman
Director of Sales & Operations
t: +44 (0) 20 7096 1036
e: paul@currencytransfer.com