Daily Market Brief – 26th August 2015
China sneezes. The world catches a cold
Quote of the day: "Every finish line is the beginning of a new race."
August 26th: Highlights
Sterling beginning to recover against Euro
Chinese cuts lending rate
GBP highs against AUD, NZD and CAD
Euro declines against US Dollar
GBP/ILS trading above 6.10
Sterling Comment
This morning the British Pound is trading in the region of 1.3666 against the Euro, a somewhat incredible drop from the highs last week of 1.42. Yesterday, GBP was up around 1% to 1.3710 by lunchtime, having previously fallen to a three month low yesterday when it lose more than 2% of it's value, the biggest drop since 2009. There is intense speculation that the BOE will not raise interest rates until at least the middle of next year.
The German IFO Business Climate, Expectations and Current Assessment measures all came in positively – beating forecasts for either no change or a modest decline. Investors will be watching out for a speech by the European Central Bank (ECB). Look out for GBP/EUR movement.
GBP/USD is now trading around 1.5659, with the pair moving from a high of 1.5819 on Tuesday. Stability in the risk sentiment, largely due to China's rate cut is seeing the US Dollar recovering some of it's lost ground.

China Crisis
China sneezes, and the whole world catches a cold. This morning saw the Stock markets in London, Paris and Frankfurt open significantly lower. There is real apprehension in the year, as investor fears grow over a Chinese economic slowdown, which is having dramatic impact on the currency markets.
The mainland's benchmark Shanghai Composite was trading down 1.1% at 2,929.17, having veered in and out of negative territory. This week it's fallen 16%, and at the same time rocked pretty much every investment banking trading desk globally. Yesterday, China's central bank cut its key lending rate by 0.25 percentage points to 4.6% in a bid to calm stock markets after the past days' turmoil.

Global Comment
EUR/USD exchange rates declined 0.69% to 1.1537 yesterday, dropping from Monday's eight month high of 1.1713. Investor demand for the Euro has been helped by investors borrowing the low-yielding currency to fund investment in risk assets, known as 'carry trade.' The paid is now trading further down at 1.1458.
This week has seen the British Pound rise to fresh best rates against the Aussie Dollar (2.1945), Kiwi Dollar (2.4135) and Canadian Dollar (2.0809).
It's a great time for shekel buyers, with GBP/ILS trading above 6.10.

Morning mid-market rates – The majors
85% savings. Job Done. So, what is the secret sauce of the CurrencyTransfer.com marketplace?

CNBC described us as 'disrupting global money transfer'. Finally, you kiss goodbye to hidden fees.
How are we innovating?
Well, we are not an expensive bank costing you up to £1,500 on every £50,000 trade. Neither do you ever need to ring around multiple brokers and speak to sales guys. Pretty inaccurate way of shopping around. We help you maximise the value of each transfer. Quite simply, you are in control. Foreign exchange companies compete in a LIVE marketplace to win your business.
You win!
Got a question? We'd be delighted to help!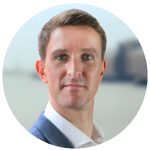 Paul Plewman
Director of Sales & Operations
t: +44 (0) 20 7096 1036
e: paul@currencytransfer.com