Daily Market Brief – 26 January 2016
Market waits for Carney's testimony
Quote of the day: "Now is the winter of our discount Brent" (HSBC analyst)
January 26th: Highlights
BOE Gov Carney Speaks
Sterling under pressure as economic stability concerns grow
US Consumer Confidence
Fed could signal concern over economic outlook
Euro remains softer after dovish ECB
Governor Mark Carney will testify to the Treasury Select Committee today, delivering the financial stability report. The market will scrutinise this for clues if/when the MPC may raise UK rates. He may also be asked questions on the EU referendum and his answers could easily cause volatility for Sterling. Comments that are due to be made by Kristin Forbes, MPC voting member, to the Henry Jackson Society in Parliament tomorrow were released early. She will say that wages are not growing fast enough to lift inflation and that it would be premature to raise interest rates at this stage, which suggests that she is sat firmly in the 'wait and see' camp of voting members.
Considering your next transfer? Log in to compare live quotes today.
Global Comment
Yesterday was a pretty slow start to the week, light on economic data. Once again, oil dominated proceedings, as the latest rally seems to have run out of steam. We saw most of Friday's 9% gains given back yesterday, with news of record output from Iraq and Saudi Arabia announcing that they will continue to invest in energy products.
Opec's secretary-general called for rival oil producing countries to put a ceiling on their output, warning that oil producers will continue to suffer without cooperation and an end to the supply glut. He claimed that the majority of the additional supply last year came from non-Opec countries. Russian producer, Lukoil, has echoed this, suggesting that Moscow needs to start working with the cartel to cut supply to the market. The trouble is that there are a lot of broken promises between oil producers (with years of precedent!) so when Lukoil claim they would rather sell one barrel of oil at $50 than two at $30, the reality is that a buyer with $60 can change their intent all too easily.
The sharp decline in oil impacted sentiment, drove equity markets lower (S&P down 1.6%/Nikkei down 2.4%) and moved FX flows towards safe haven plays such as the Japanese yen, whilst the commodity currencies (AUD, NZD, CAD & ZAR) are all weaker by about -0.5% but the Russian Ruble took the biggest hit with a -3.2% drop,
Expect another slow day for data today. European data only extends to Switzerland's trade surplus and Sweden's producer prices. A handful of US figures cover house prices, consumer confidence and the provisional PMI services, so the Treasury Select Committee questions on UK financial stability will probably be the main event.

Morning mid-market rates – The majors
85% savings. Job Done. So, what is the secret sauce of the CurrencyTransfer.com marketplace?
CNBC described us as 'disrupting global money transfer'. Finally, you kiss goodbye to hidden fees.
How are we innovating?
Well, we are not an expensive bank costing you up to £1,500 on every £50,000 trade. Neither do you ever need to ring around multiple brokers and speak to sales guys. Pretty inaccurate way of shopping around. We help you maximise the value of each transfer. Quite simply, you are in control. Foreign exchange companies compete in a LIVE marketplace to win your business.
You win!
Got a question? We'd be delighted to help!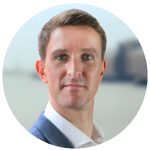 Paul Plewman
Director of Sales & Operations
t: +44 (0) 20 7096 1036
e: paul@currencytransfer.com