Daily Market Brief 26 July 2018
Dollar reacts to mixed signals

Morning mid-market rates – The majors
July 26th: Highlights
Trump and Juncker "make progress" on trade
UK Government preparing for no-deal Brexit
Euro unlikely to be moved by ECB
Trade concerns averted as U.S. and EU avoid trade war

President Trump met with the President of the European Commission, Jean Claude Juncker, in Washington yesterday and to many people's surprise, the two appeared to "get along." They discussed concerns over a trade war following the President's approval of tariffs on U.S. imports from China and the EU. There had been talk that Trump was considering a 25% tariff on the import of vehicles manufactured in the EU into the U.S. but, so far, that has come to nothing.
They agreed to work together to lower barriers to free trade as they discussed zero tariffs, zero non-tariff barriers and zero-tariffs on non-auto industrial goods.
Given the antipathy towards the EU, particularly over Brexit, shown by President Trump during his recent visit to Europe, it was something of a surprise to the markets that there was a positive outcome to the meeting.
This positivity spread to global risk appetite which rose, pushing the dollar, which is generally a haven during times of stress, lower. The dollar index fell to a low of 94.14, closing at 94.22. It has continued to weaken overnight, although it has remained within yesterday's range. The euro rose versus the dollar reaching a high of 1.1739.
Considering your next transfer? Log in to compare live quotes today.
Parliament rises, and Brexit remains prime driver of Sterling
There was a collective sigh of relief from UK Prime Minister Theresa May and her supporters yesterday as she managed to survive the savaging she and her Brexit proposals have received recently as Parliament rose for its summer recess. May realizes that her sense of relief will only be temporary as when MPs return on September 4th the pressure will start to build again.
In a move to reassert her authority, the Prime Minister has taken over direct control of the Brexit negotiations and will head up the UK team during upcoming talks in Brussels. The press has latched onto a story that the UK is starting to stockpile supplies of foodstuffs, blood and medicines as sign that a hard or no-deal Brexit is becoming more of a reality.
Naturally, the Government denied the stories but as Mrs May has reached the limit of her ability to compromise further both within her own party and also with Brussels, the possibility that the UK will crash out of the EU next March with no deal in place grows.
Such a scenario would have a devastating effect on the economy and the pound would fall in the manner of its collapse following the Brexit referendum result. Even rumours of a such a possibility sends shivers through the markets.
Sterling managed to break the 1.3200 level versus the dollar despite the Brexit concerns as the dollar weakened following the Trump/Juncker talks in Washington. It reached a high of 1.3201 and has continued to move a little higher overnight.
ECB unlikely to "rock the boat"

They say that, over time, a dog starts to resemble its owner. This is an analogy that can be used to describe the recent performance of the single currency which has taken on the stoic resolution of its "owner", ECB President Mario Draghi. At today's meeting of the ECB's Governing council there is zero chance of any move in short term rates since the President has already told markets in no uncertain terms that there will be no rate hike this year and probably not in H1 '19.
While this amount of advance guidance angers Germany's Bundesbank, it has become a clarion call for those who see the consequent weakness of the currency as a benefit to ensuring that the struggling members of the Eurozone are able to see some growth in the economies.
Today's meeting, the last until September 13th, will reiterate the "well-trod path" of optimism over future growth, but as inflation is well under control there is no need for any action on short term rates which will remain at all time lows
As a prelude to a hike in rates, at a date yet to be determined, the ECB is planning to withdraw the Asset Purchase Scheme. When it was first put in place, QE attracted a great deal of negativity particularly regarding its effect on inflation., Those concerns have been unjustified, and the measures have been a success, even in a limited manner, since a further downturn has been avoided.
The single currency remains reactive to global pressures. It rose yesterday but faces strong resistance to any further rally against the dollar. Versus the pound, it was a little higher reaching 1.1233 although it gave back most of those gains later in the day and closed virtually unchanged at 1.1247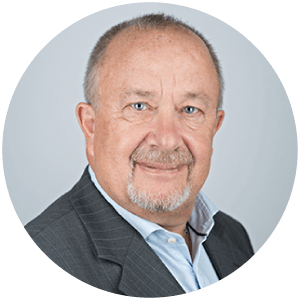 About Alan Hill
Alan has been involved in the FX market for more than 25 years and brings a wealth of experience to his content. His knowledge has been gained while trading through some of the most volatile periods of recent history. His commentary relies on an understanding of past events and how they will affect future market performance."