Daily Market Brief – 31st July 2015
Poor Week For Euro
Quote of the day: "Choose a job that you love and you will never have to work a day in your life"
July 30th: Highlights
Poor week for Euro
US Dollar gains on Sterling
Positive UK mortgage approvals
IMF wont join new bailout until concerns addressed
German unemployment rises in July
Sterling Comment
It's been a week of encouraging data releases in the UK, which has contributed to Sterling pushing towards fresh eight year highs against the Euro this week. We saw Q2 GDP figures increase to 0.7% from 0.4% in Q1, with GBP/EUR gathering further momentum off the back of poor German Unemployment figures. Yesterday saw highs of 1.4311 from the opening pair of 1.4196, representing a 0.8% gain. We're now seeing the pair trade back at 1.4195, fresh off the release of Eurozone CPI data.
Excellent mortgage approval data helped to consolidate a strong performance by the British Pound this week, as lending by UK's banks showed 66,580k over last month's 64,839k.
However the Pound lost ground against the US Dollar following the publication of US growth data for the second quarter. GBP/USD lost its earlier gains from a day's high of 1.5643 to close out at 1.5569 following the positive afternoon US GDP figures.
Investors will be looking closely at next week's BOE policy communications with high likelihood of rate hikes in the horizon.
If you are buying currency with sterling, rates are up across the board. It may be a good time to view live quotes or talk to your Personal Currency Concierge regarding any upcoming purchasing strategies.

Greece
The IMF said yesterday that it would not join a fresh Greek bailout program until it is assured on how it will deal with debt sustainability. A senior IMF official was quoted yesterday as saying, " In order to ensure that medium-term sustainability, there is a need for difficult decisions on both sides.. difficult decisions in Greece regarding reforms, and difficult decisions among Greece's European partners about debt relief."

Global Comment
EUR/USD fell 0.38% to 1.0939 in early morning trade from 1.0981 opening price. The pair is now trading around 1.0956. The US also had further positive news in the form of Q2 GDP figures which showed a 2% growth, compared to 0.1% in Q1.
German unemployment rose in July, posting its biggest increase since May last year in a setback for domestic demand, which is expected to drive growth for Europe's largest economy this year.
US Fed officials are feeling confident that the world's largest economy is bouncing back from first-quarter slowdown and was now "expanding moderately." Fed Chair Janet Yellen has said the central bank could raise rates as soon as September. The US economy grew at an annualised pace of 2.3% in the three months to June.
GBP/AUD is trading in the region of 2.1419 and GBP/NZD at the 2.3777 mark.

Have a great weekend! Remember to settle any month end bills you may have.
Morning mid-market rates – The majors
85% savings. Job Done. So, what is the secret sauce of the CurrencyTransfer.com marketplace?

CNBC described us as 'disrupting global money transfer'. Finally, you kiss goodbye to hidden fees.
How are we innovating?
Well, we are not an expensive bank costing you up to £1,500 on every £50,000 trade. Neither do you ever need to ring around multiple brokers and speak to sales guys. Pretty inaccurate way of shopping around. We help you maximise the value of each transfer. Quite simply, you are in control. Foreign exchange companies compete in a LIVE marketplace to win your business.
You win!
Got a question? We'd be delighted to help!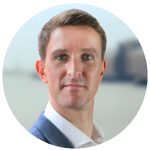 Paul Plewman
Director of Sales & Operations
t: +44 (0) 20 7096 1036
e: paul@currencytransfer.com