CurrencyTransfer Voted 'Most Liked' @ TechHub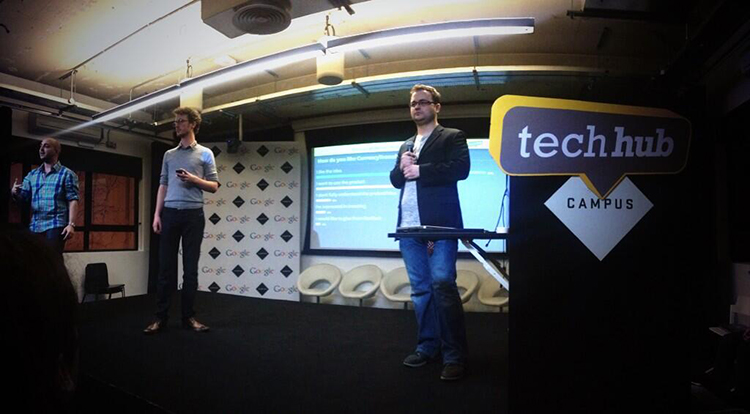 We're delighted to announce that CurrencyTransfer was voted 'most liked startup' at a prestigious demo night in London. From the UK to Tel Aviv, the whole team was very proud!
We had the honour and pleasure of being invited to pitch the CurrencyTransfer marketplace at Google Campus. Every month, TechHub organize a demo night, giving a fantastic opportunity for early stage entrepreneurs to show the tech ecosystem what projects they are working on.


Going back to our roots @ TechHub.
Demo night at Google Campus was a lovely reason to go back to our roots, as only a year ago, we were resident members at TechHub (based in the Google Campus building). We're proud to be alumni of such a fantastic shared workspace. TechHub has helped us mature as entrepreneurs and enabled us to build wonderful connections in the European tech ecosystem. The staff are all super friendly and the team throws some seriously cool parties! Be prepared for lots of free pizza and beer. In short, we couldn't recommend a better place for an early stage founding team to work from.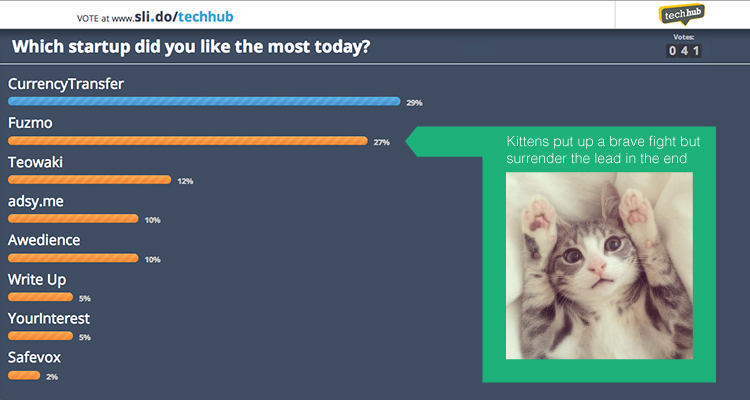 Voted 'Most Liked' Startup
We were blown away by the reaction of the audience, who selected their winning demo. The format worked as follows: 3 minute pitch followed by 3 minutes Q&A. CurrencyTransfer topped the polls, which we were thrilled about. Our core points, namely:  transparency, access & competition clearly resonated with the audience. Co-Founders Daniel & Stevan delivered the elevator pitch with simple precision:
In the three minutes worth of Q+A, the audience asked some fascinating questions, including:
"How is our marketplace different to Transferwise?"
Quite simply, we're not a bank, we're not a broker and we're not a P2P currency company. These are all potential partners on the platform who can stream live exchange rates to our users. There's a lot of fantastic innovation and disruption going on in this space and we're adding value in our own unique way.
"Customers can compare currency rates, but can they also book a trade on the CurrencyTransfer venue?"
Absolutely – it's a CurrencyTransfer exclusive! For the first time, we invite multiple foreign exchange companies to quote in a live marketplace to win your business. The result? You feel like a currency king. On CurrencyTransfer.com, you have the ability to setup a payment, compare results & book a trade all in the space of 60 seconds (that's less than the time it takes to make a cup of coffee!).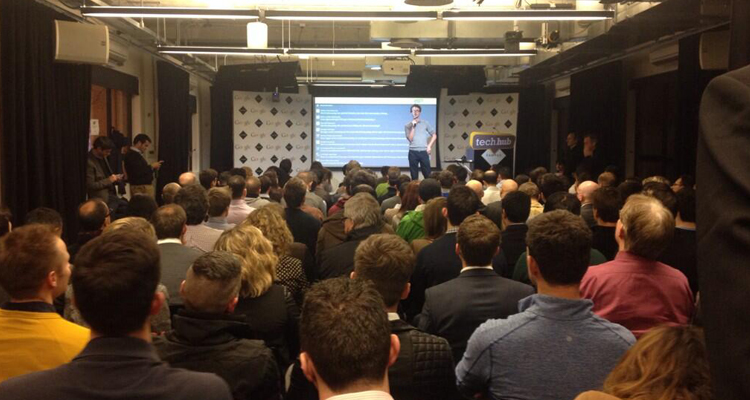 What's the big problem?
Cross-border payments are still in the dark ages.
Banks can apply hidden markups of up to 4% of the value of your transfer, costing you up to £4000 on each £100,000 traded.  If your smart, you may call up a couple currency brokers. However, by the time you trade, the markets move and your rates are out of date. You're also at the mercy of currency salesman. Who can offer you a fantastic rate on day one, only to widen and widen the markups as you become more comfortable with their service.
It's crazy that foreign exchange is one of the last areas of financial services where you really don't know what your paying. If you go to a supermarket, there's a clear and explicit price for bananas and apples. Likewise, we want to see a world where there is a clear, recognisable and understandable price for foreign exchange. In 2014, importers, exporters, ad agencies and the market deserve no less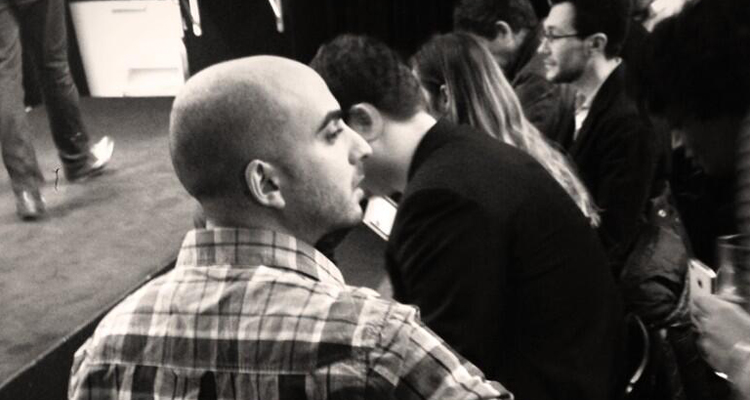 A fabulous selection of talent
It's a wonderful thing leaving a demo night thinking, 'wow, that's a very, very cool idea.'  The entrepreneurs presenting below all have credible ideas and the potential to build fantastic businesses. We've met some great friends and look forward to sharing the ride together.
adsy.me – mobile web app enabling anyone to create & share mobile web apps on their smartphone
Teowaki – improves communication between developers and helps sharing technical information
Safevox Ltd. Safevox is an end-to-end secure mobile voice and messaging service.
Awedience – Provide detailed understanding of twitter networks (the guys took the liberty of analysing our very own Co-Founder @dan_currency network)
Fuzmo – social picture sharing website for animal photos (just closed an awesome crowdfunding campaign!)
Write Up (formerly Planet Ivy) – The future of the online magazine
YourInterest.com – social network for community engagement
So, thanks TechHub for the opportunity! We loved getting on stage and telling our story. It was a great night, with a room full of great people.
Roll on 2014!