CurrencyTransfer win Best Online Service Award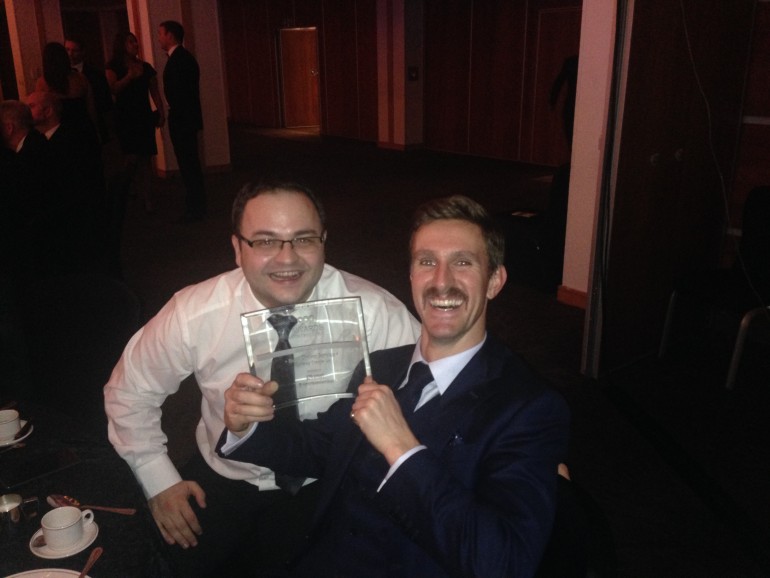 The revolution is building, bit-by-bit. And, we're truly humbled to announce that the year is closing spectacularly for CurrencyTransfer.com after taking home Best Online Service at the glamorous Overseas Property Professional (OPP) Gala Dinner and Awards ceremony.
At this year's 10th annual ceremony, awards were handed out across 30 separate categories, each highlighting excellence in a particular field.
Making our mark in the world of overseas property payments…
As a business, we are proud to serve a diverse range of clients, ranging from industry leading businesses all the way to private individuals, namely Brits and Europeans buying overseas property abroad.
Picked up by CurrencyTransfer.com Co-founder Stevan Litobac and Paul Plewman, Director of Sales and Operations, the award has placed CurrencyTransfer as one of the top 3 online service providers in the real estate industry worldwide. Amongst the other winners were international web property portals Pam Golding Properties and Property Guru Ltd.
Not only is the win an overall notable achievement for the CurrencyTransfer team. It's also a great confirmation of the platform's technological capabilities and usability across multiple business spheres, irrespective of size or sector.
A note from the Co-Founder

"We work really hard to ensure our online money transfer platform is fast, secure and a pleasure to use, so it's an honour to accept the OPP Best Online Service Award" comments Stevan Litobac.
"Internationally, the Real Estate market is booming again and continuing to grow. It's a great to honour that our award winning, live comparison platform can contribute to giving overseas property buyers more bang for their buck at this exciting time in the industry."
Buying or selling overseas property? We'd love to help…
If you are making an overseas property transfer, ditch the hidden bank fees and start saving up to 85% today. Click here to get started on CurrencyTransfer.com. We'd be humbled to help.