2022 COP27: UN Summit on Climate Change says businesses will play a lead role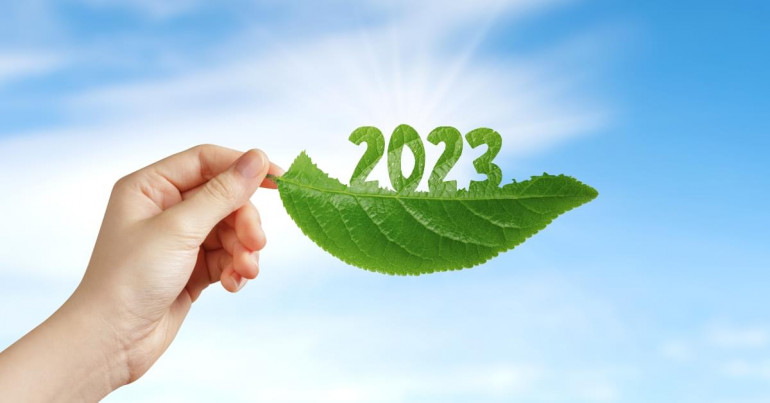 Every year since 1995, the UN COP invites politicians, diplomats and representatives of national governments to attend. Many others also join to try to influence the outcome. For example, many lobbyists join the talks to attempt to protect their industries.
What impact has the Climate Change Conference had so far?
The first COP meeting was held in Berlin, Germany, in March 1995. It took 26 years to prioritise fossil fuels as the main topic of debate, at COP26 (2021).
At COP26, participants agreed to accelerate the phase-out of coal power and fossil fuel subsidies. Many attending countries also updated their plans to cut their carbon emissions. However, several notable delegations were absent, such as Russia, Saudi Arabia and China, who refused to align policies with what the International Panel on Climate Change (IPCC) says is necessary to combat global warming.
137 world leaders committed to reverse forest loss by 2030. Many companies and banks also promised to achieve deforestation-free supply chains by 2025. However, this was simply a voluntary pledge with no penalties, should they fail to pursue meaningful change.
Developed countries have committed to mobilise a total of $100 billion of international climate finance per year, from 2020 until 2025, to help the most vulnerable countries. Some also discussed increasing the funding given to countries to help them adapt to climate change. However, they haven't reached any consensus on how to deliver this funding yet.

2022 COP27: What was the outcome?
At COP27, several attendees reaffirmed their commitment to limiting global climate change. The committee reinforced further agreements to cut greenhouse gas emissions and increase the financial support, technology and infrastructure needed by developing countries.
An important point of progress was the creation of a specific fund for loss and damage caused by climate change. The ground-breaking decision established new funding arrangements and a dedicated fund to assist developing countries.
Governments also agreed to establish a 'transitional committee' to help prepare and improve arrangements for COP28 in 2023.
COP27 introduced a framework to help achieve the Global Goal on Adaptation to improve resilience amongst the most vulnerable. New pledges totalling more than US $230 million were made to the COP27 Adaptation Fund. 
COP27 also significantly advanced the work on mitigating climate change. It launched a programme to quickly scale up mitigation measures and their implementation. The work programme is scheduled to start immediately. COP27 also requested Governments to accelerate efforts to phase out coal power and inefficient fossil fuel subsidies.
Finally, the Sharm el-Sheikh Implementation Plan, which will pave the way towards a global low-carbon economy, is expected to require investments of at least US $4 trillion a year, up until 2030.
Alongside the formal negotiations, the Global Climate Action space at COP27 provided a new platform for governments and businesses to collaborate and showcase their climate change solutions. The 2-week programme included more than 50 events, including several African-led initiatives to cut emissions and build climate resilience.
How can global businesses play their part?
As always, global organisations had a substantial presence at this year's conference.
Many speakers emphasised the need for collaboration in shaping the 'green industrial revolution.' Coordinated skills, funds, committed businesses, dedicated staff and regulators will be necessary to deliver meaningful change.
Against a changing landscape of how we live and work, organisations have become increasingly mindful of the ethical importance of creating a better environment for consumers. 
COP27 has provided valuable insight into innovative technologies and action plans. These tools to tackle climate change will be of particular interest to businesses.
The results of the conference are also likely to influence consumer behaviour.Therefore, understanding what trends may follow will help companies evolve their operational strategies. 
Tuning into current attitudes and working collaboratively to create a meaningful climate response can help establish a positive brand image. This may lead to longer-term savings as renewable energy sources replace coal and fossil fuels .

CurrencyTransfer can help your business keep up with the cost of eco-friendly initiatives
As the world swaps renewable energy in an attempt to tackle climate change, socially responsible businesses will form a keystone in future plans.
Most brands have been eager to advertise themselves as progressive, socially aware organisations by slowly phasing out unsustainable practices such as fracking, fossil fuels and coal power. 
In addition, businesses will no doubt benefit from the savings provided by offsetting costs through green energy. Many have already opted to supplement their resource requirements with solar and wind energy. Others have adopted sustainable farming practices and other eco-friendly operating models to help lower costs.
Start altering your business' operations and infrastructure today! For example, many organisations have already begun to replace their petroleum-powered fleets with electric delivery vehicles.
CurrencyTransfer is an expert in foreign currency exchange. Whether you need to hire foreign contractors, purchase new eco-friendly tools from abroad or even outsource work to countries with more robust environmental practices, we're here to help. Whether you're investing in resources abroad or importing materials, an adequate FX management will be key to make your finances stretch further. 
Matthew Swaile
Copywriter