Buying property In Europe after Brexit: 2022 update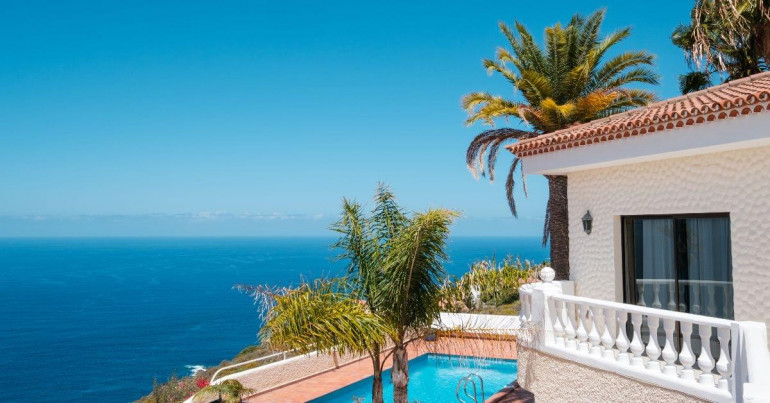 Following the nation-wide referendum in 2016, the 31st of January 2020 became the official date of Britain's withdrawal from the European Union. Now, 2 years later, people are still wondering: how has Brexit impacted the international property market? And, is it still possible to buy a property in Europe as a UK citizen?
In this guide, we hope to answer all the pressing questions you may have about Brexit's impact on house purchases. We'll also discuss how you can still go about buying either a second home, an investment property or holiday let in Europe with the recent changes to legislation.
Rest assured, your dreams of a home in the sun can still be achieved, but there have been changes to the buying process in some EU countries which it can help to be aware of.
Can I still buy a property in Europe after Brexit?
The short answer is: yes, absolutely! British people looking to purchase holiday homes or hoping to emigrate still have the right to buy property in the EU.
Although we have left the European Union, the right to purchase property in the EU is not reserved for EU citizens. People from Asia, Africa, the United States, and other territories have been purchasing homes in Europe for centuries for leisure, lettings, or to settle down in a new and exciting country. British people can do the same, even post-Brexit.
However, it's important to bear in mind that European countries each have different policies and procedures relating to buying properties. It may be the case that you will need to take additional steps if you are no longer an EU citizen.
In Austria, for instance, Third-country Citizens must undergo an additional approval process before being permitted to purchase property. Citizens from EU member countries are exempt from this process, as they have an equal legal status with Austrian citizens when it comes to buying property. Since Britain's withdrawal from the EU, however, UK nationals will be required to pass this approval process, or they will not be able to purchase a house, flat, or even business premises in Austria.
How has Brexit affected buying property in Europe?
Like Austria, many EU countries have policies which make certain allowances for members of other EU countries when buying property. Since Brexit, these allowances will no longer apply to buyers in Scotland, England, Wales, or Northern Ireland.
If you're considering purchasing a property in Europe, it's important to make sure you understand the whole process, from putting an offer forward to the completion of the purchase. Even prior to Brexit, this would be an essential step, as there can be a number of differences in the buying process, depending on which country you are looking to buy in.
Most homeowners in Britain will be familiar with the steps of purchasing a home in the UK, such as engaging the services of a property surveyor and securing insurance before the move-in date. But as a buyer from a foreign country, you need to be aware of how the buying process may be different. This could include additional approval processes, legal considerations, or fees to pay.
Looking into these differences between countries and purchases first will save disappointment further down the line if you find you're not eligible to buy property in a certain region. It will also prevent you from being taken in by illegal property-buying schemes which aim to trick UK residents, or bypass international property law.
We asked our international investment experts at CurrencyTransfer to examine the buying processes for the EU countries that are most popular with British expats and property investors. We hope this will provide you with further insight into how the rules can differ from country to country.

Buying Property in Spain after Brexit
One of the most popular destinations for British expats and holiday home hunters is Spain. Regularly topping lists of retirement destinations, and with many Brits having fond memories of spending holidays abroad there, it's no wonder that British people are keen to invest in properties in Spain.
Whether the major cities like Madrid or Barcelona, or a hideaway in the rustic countryside, you'll be pleased to know that Brexit has had little effect on the process of purchasing a property in Spain. The purchase price, notary fees, and property registry fees in Spain do not differ based on your nationality. Whether you are a Spanish local or a UK citizen, the up-front costs of the house remain the same. If you are buying a second home or retirement property, there should be no hidden fees or legal snags that pop up as a result of Brexit.
However, if you are purchasing a property to rent in Spain, whether as a holiday let or within the local community, you may find that you pay more income tax when compared to Pre-Brexit rates. This income tax is paid to the relevant authority in Spain, and whereas the rate at time of writing is 19% for EU residents, these lower rates will no longer apply to British property owners.
If you purchase a property for letting purposes in Spain, you will now pay a higher, non-EU tax rate of 24% due to Brexit. You will, however, be able to declare the amount you have been taxed in Spain, and your UK tax bill will be adjusted.
Speak to a financial adviser prior to purchasing your property in Spain. As well as providing guidance and advice on the purchase, they can discuss whether your investment will still be advantageous once you account for this higher rate of tax.

Buying property in France after Brexit
Like Spain, many Brits are keen to purchase properties in France – our sophisticated and fashionable neighbours to the South! Whether you have dreams of a Parisian apartment and lunching by the Seine, or relaxing in a beautiful villa in the South of France, British expats are still welcome to invest in property anywhere in the country.
You'll be pleased to know that the property buying process in France has changed very little following Brexit – even for foreigners. At present, British buyers do not have to complete any additional checks or applications, and are not subject to any hidden fees. The only paperwork required will be the typical house purchase documents – usually a Compromis de Vente, or standard sales contract.
However, if you plan to emigrate to France, or use your property for a period longer than 90 days (for instance, spending the summer in your property), you will need to look into getting a visa. Since Brexit, British citizens no longer have the right of free movement within EU countries, and must complete a visa application in order to remain for over 90 days.

Buying Property in Greece after Brexit
Mainland Greece and the dozens of beautiful Greek islands have always been popular holiday spots for sun-seeking Brits. Over the last few decades, a thriving expat community has grown in Greece, enjoying the Mediterranean weather, food, and culture. If you've always dreamed of purchasing a villa in Crete or an apartment in Athens, the good news is that you can still do this – even as a non-EU citizen.
After Brexit, UK residents may face tighter restrictions when buying property than members of EU countries. In addition to the normal checks which are undertaken as part of the property-buying process in Greece, you will need to make an application to the Greek Ministry of Defence; more information on this can be found in this summary of property laws and regulations in Greece.
In your written application, you'll need to outline your connection to the country and your plans for the property. For instance, whether you plan to live in the property, or use it as a holiday let, you will need to declare it and have your application approved by the local authority. This may sound daunting, but rest assured that the decision-making process is very fair and that expats and other property buyers are very welcome in Greece.
Luckily, British buyers are now eligible for Greece's Golden Visa scheme, which is specifically for non-EU residents. The Golden Visa scheme offers a five-year residency to those purchasing a property in Greece, provided they have no criminal record and are purchasing a property valued at €250,000 or more.
If you choose to take advantage of this scheme, both you and your immediate family can live and work in Greece for a period of 5 years and can experience an easier pathway to citizenship after this period has elapsed.
There are so many options for buyers looking to invest in Greek properties. Whether you're looking to rent, or make a permanent move, Brexit shouldn't be an obstacle at all.

Buying Property in Portugal after Brexit
Like Spain and Greece, Portugal is one of Western Europe's most beautiful locations, and has charmed British holidaymakers for decades. From the bustling, energetic city of Lisbon, to the serene wine regions like the Douro Valley, Portugal is a country with plenty to offer.
There have been relatively few changes to the property-buying process in Portugal for British people. Over the last decade, Portugal has had no definitive restrictions on foreign nationals purchasing property. Buyers will have to go through the usual steps of proving their ability to buy the property or repay a mortgage if they need to borrow, but the only obstacles British residents purchasing property in Portugal are likely to come up against are issues of residency and visas.
Prior to Brexit, most EU countries kept up a free movement policy, meaning that as an EU citizen, you were able to live and work in other EU countries without a visa. Since Brexit, this is no longer the case. If you are purchasing a second home, holiday let or retirement property in Portugal, it is important to make sure you comply with residency law and apply for a visa if your stay will last longer than 90 days.
You'll be glad to hear that Portugal also offers the Golden Visa scheme for foreign property-buyers. If you purchase a property in Portugal for €500,000 or more, you will be granted a five-year visa that allows you and your immediate family to live and work in the country. This is a popular choice for expats, and provides plenty of time to apply for permanent citizenship, if that is your goal.

Buying Property in Cyprus after Brexit
For lovers of peace, serenity and nature, there are few locations as perfect as Cyprus. This small island boats a wealth of beautiful landscapes, picturesque beaches, and fabulous weather – all year round! If you're a British citizen keen to own a little hideaway in Cyprus, you'll be glad to know that it's still well within your reach.
Following Brexit, the rules for UK nationals buying property in Cyprus have changed somewhat. Before making a purchase, you must apply in writing to the Council of Ministers for permission. Although applications are rarely denied, this is a crucial step as without this written permission, the title deeds to a Cypriot property cannot legally be transferred to you.
Once approved, British citizens are entitled to purchase one freehold property in Cyprus, although the property and land are limited to no more than 4014 square metres. A standard football pitch measures around 7000 square metres, so don't worry – you certainly won't be short of space!
In some instances, the purchase of a second property may be allowed, but an application will need to be made which outlines the intent for the property. Like all EU countries, it will still be important to look into visa restrictions if you are planning to live in the property yourself, or eventually move into it permanently.
Following Brexit, it is also critical to note that non-EU citizens are not permitted to rent or lease properties in Cyprus to holidaymakers. If you are purchasing a property, it must be with the intention to live in it yourself or use it as a second home. There may be some circumstances in which UK residents can rent to Cypriot nationals, but you should consult carefully with a reputable solicitor or leasing expert before making plans to do this.

Buying property in Italy after Brexit
Known for fashion, food and stunning landscapes, it's no wonder that Italy is another popular destination for British nationals. Like many EU countries, Italy has not imposed any additional measures to the purchase of property following Brexit.
UK buyers will be purchasing as non-EU residents, however this does not affect your right to purchase property in Italy. However, you will need to register for a visa if you plan to spend more than 180 days a year in your property – and you cannot remain in Italy for more than 90 consecutive days without a visa.
Unlike Greece and Portugal, Italy does not currently offer a golden visa scheme, which would allow those purchasing properties valued over a certain amount Italian residency for up to 5 years.
There is a similar Investor Visa scheme, which can provide residency visas to non-EU nationals who make large donations of investments in Italian companies. However, if this would not be suitable, you will need to go through the standard visa application process in order to emigrate to Italy, or use the property as something other than a holiday home or rental property.

Buying Property in Bulgaria after Brexit
The final of our most popular destinations for British expats is Bulgaria. Bordering on the Black Sea, with a rich assortment of monasteries, cultural landmarks and the stunning Pirin National Park, Bulgaria is a wonderful place to holiday, emigrate, or retire. But is purchasing Bulgarian property still a possibility after Brexit?
After Brexit, UK Nationals will still be permitted to purchase apartments in Bulgaria, but there are considerable restrictions on non-EU residents owning land. Therefore, houses, villas and properties with gardens are no longer available for non-EU citizens to buy. Of course, this won't affect Brits who already own properties in Bulgaria, but since their withdrawal from the EU, British residents will be very restricted in what properties they can buy.
There are loopholes to these restrictions – for instance, if you own a company based in Bulgaria, but even then it is important to consult with a legal expert to ensure you aren't contravening local land-purchasing laws.
Buying Property in Other EU Countries
As you can see from the most popular countries above, the rules about UK residents purchasing properties in Europe can vary a great deal from country to country.
With guidelines about the types of properties that can be purchased, whether they can be rented out, and more, it's vital to thoroughly research the law of whichever European country you are considering buying in. There's nothing worse than starting to shop around, only to find out later that local purchasing laws mean you won't be permitted to buy.
As we've outlined above, there are a number of property buying and residency schemes which are open to British buyers, so we hope you won't be discouraged! Many EU countries still welcome UK Nationals and existing expat communities are still thriving, despite the changes to regulations after Brexit.
Can EU Citizens buy property in the UK after Brexit?
Since January 2020, very little has changed for EU citizens who are interested in buying property in the UK after Brexit. With so many international buyers over the last decade coming from outside the EU, there are no additional obstacles that members of European Union countries should face in terms of purchasing a property.
For EU and non-EU buyers, the purchase process is much the same as it is for UK residents. To secure a mortgage (if needed) you will need a good credit score, proof of identity, and you must demonstrate how you intend to pay the mortgage back over the agreed term.
As long as you are able to secure a mortgage, buying property in the UK as an EU citizen is very possible. The main differences following Brexit will be in regard to visas and residency, which is something you may wish to consider before investing in a property.
Buying Property in Europe after Brexit: Final Thoughts
The final decision of Britain to leave the EU remains a controversial one, and those who trade, travel, or live internationally have rightfully had some concerns on what the impact will be. We hope this guide has answered some of your questions and helped to make the process of buying property in Europe after Brexit a little clearer.
Although this article has focussed more closely on the impact of Brexit on purchasing property in Europe, we also have another guide with more general advice for those looking to move to a foreign country. Feel free to visit our page: Things to Consider When Buying Property Abroad for more information.
Or, if you're trying to find the best way to send money overseas to pay for a property, you may like to browse our other services to see how CurrencyTransfer can make your purchase journey simple and stress-free. If you'd like to learn more, visit our Overseas Property Payment page and see if you could be getting more for your money.