Getting a mortgage for property overseas: what you need to consider if you live in the UK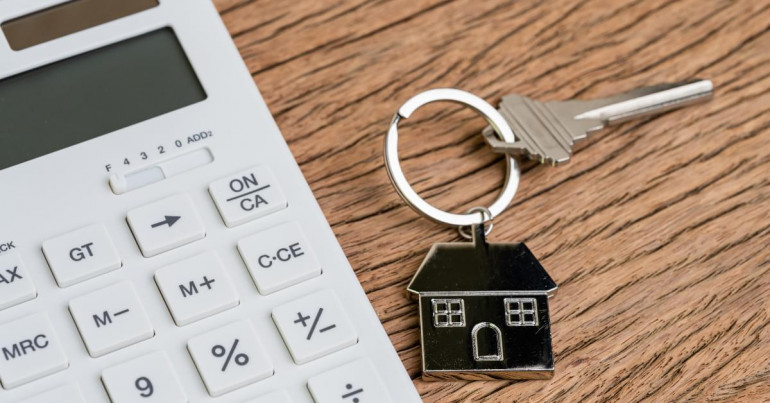 Perhaps you want to purchase a villa or holiday home in a foreign country. Or maybe you see a property overseas as an investment and intend to rent out the property to tenants. No matter what the reason, there are a few important areas to research before making the purchase.
If you're buying a property abroad, you need to have an understanding of how the process differs from the UK, from mortgages to tax and bank fees. This guide provides insight into the different finance options for getting an overseas property mortgage as well as associated costs.

How can you finance an overseas mortgage?
Unless you can afford to purchase your dream property outright, an overseas mortgage is necessary for individuals who are looking to emigrate or rent abroad. There are a few different options when financing an overseas mortgage:
Remortgage your home
Depending on your situation and equity within your home, this can be the simplest option. This would enable you to raise funds in order to purchase the property outright. Whether this is the best option for you will depend on various factors. These include the amount of your existing mortgage which is paid off and your current credit rating. Additionally, it's important to factor in interest rates of the mortgage payments also.
This option doesn't come without risk however. It should only be considered if you have the ability to handle both your remortgage payments and the cost of maintenance for your new home. A mortgage broker will be able to determine your property affordability. Once this has been confirmed, then search around the market for the best remortgaging offers for your criteria.
Borrow from an overseas bank
It can be difficult to get an overseas mortgage, especially if you're a foreigner. Additionally, if you were able to receive a mortgage, interest rates are likely to be higher compared to local residents. Private banks in the UK may also offer loans for property mortgages, but this is usually only offered to high net worth individuals. Therefore, generally speaking it's necessary to arrange a mortgage with an overseas lender.
Using a specialist broker will give you tailored information suitable for your property criteria.
Before purchasing a property overseas, ensure you research the minimum deposit needed for a foreign mortgage. This can vary between each country so it should be taken into consideration. For instance, a deposit for a property in Europe post-brexit could be between 30-50% of the asking price depending on location.
It's also worth noting that foreign banks and mortgage brokers are not covered by the Financial Conduct Authority or the Financial Ombudsman Service . Consequently, guarantees and protections for a property purchase will vary for each country.
Seller financing
Seller financing involves agreeing terms with the seller of the property to allow you to pay for it over an agreed time period. You won't become the full owner until the amount is paid in full. You'll also need to negotiate terms which work for both you and the seller. Usually the terms for these loans is 5 years, but you might be able to negotiate a shorter or longer timeframe with the seller.
Generally, the longer a property has been up for sale the easier it is to negotiate payment terms. However, as is the case with financing from banks, you shouldn't expect the seller to give you the title deed until you've finished paying off the loan.
Developer financing
If you're buying a property off plan through a developer you may find that financing plans are available. The developer could be looking for initial investment for the property prior to it being completed. For payment, this often involves staged payments being made when the development hits agreed milestones.
Using retirement or saving funds
Another option could be using your retirement or saving funds to help finance your overseas mortgage. The benefit of this is not needing to pay any interest on a bank loan. However, it's recommended to use this option only when buying a pre-existing property. If you're buying a property off plan, paying upfront in cash comes with its risk. For example, if the developer runs into difficulties with the property or turns out to be fraudulent you could lose your funds.
What are the costs associated with buying a property abroad?
Local taxes
In the UK we are obligated to pay council tax on any properties we own. Most European countries have a similar system in place. As a result, you might need to register and pay an equivalent for your new place.
You'll also need to be aware of how to pay taxes and obtain the right insurance coverage. If you're not familiar with the country you'll be purchasing a property in, you should work with an expert advisor who understands the tax requirements. This can be useful if you need additional information to meet the legal requirements.
Insurance and home maintenance
Regardless if you're renting out or living in the property, you'll need property and contents insurance. Depending on how you plan to use the property, your insurance premiums will be different. Insurance premiums are similar for the maintenance of the property, with the upkeep of a property impacting the cost.
Management fees
If you've bought a property in a managed complex or apartment block, you'll likely need to pay either monthly or annual management fees for the communal areas. It's also important to factor in fees for a letting agent or platform if you're renting your property out. Otherwise, you can also decide to rent directly to tenants via your own network and save on management fees.
Utilities
Utilities include water, gas, electricity, phone and broadband. If you have them you'll need to ensure they are financially covered and paid for. Rates can be very different to those in the UK so don't forget to check how much they'll cost you.

What else do you need to consider?
Choose the right property for your needs
Whether you're buying somewhere as a holiday home, an investment or a retirement home, expectations and requirements will differ. If you decide to rent out your property, adding a mortgage to your down payment can give you greater budget flexibility. This will help to include properties which financially might not be viable otherwise.
For example, adding a £70,000 mortgage to your buying price could put you closer to key attractions, such as the beach, golf course or city centre. As a result, you could charge higher rental prices to a wider range of renters due to high demand. This can also help to cover the ongoing costs of overseas property. Important to note, you may also need to pay tax on any income that you make on the property.
Consider getting independent advice before purchasing a property overseas
Before purchasing an overseas property, you should consider seeking independent advice. Without this, you may end up paying costly legal fees due to not having the right information. It would be recommended to seek independent legal advice from a lawyer who doesn't have any association with anyone else involved in the buying process.
You specifically should have an English-speaking lawyer who is fluent in the local language. They must also understand property law in the country where you're buying.You can find a list of English-speaking lawyers and translators by contacting the local British Consulate. It's also recommended to speak with estate agents and property developers. During the early research stages they can provide price quotes whilst you search for potential homes under your criteria.
Taking these steps will help to ensure the process is relatively smooth and there aren't any major additional costs along the way.
Use an FX company for your mortgage payments
Purchasing a property can be a lengthy and expensive process. Using a private or high street bank as a means to finance the deal can result in additional costs via fees and loan interest.
Exchange rates also need to be taken into account as it can cause your property payments to rise.Here's how you can be prepared with some foreign exchange tools:
A forward contract allows you to lock in an exchange rate today for a payment up to 12 months in advance. By using a forward contract you can lock in today's exchange rate, in order to pay for your property at a later date. You'll be able to transfer the money at this rate to the property seller regardless of currency fluctuations.
Meanwhile, a market order allows you to target a desired exchange rate and automatically transfer currency when that rate is reached. This means when your target rate is achieved, your FX broker will exchange your currency then and there without any hassle.
At CurrencyTransfer we provide a transparent and cost effective service for overseas property payments. Our relationship management team has a great deal of experience helping clients transferring money abroad to fit their needs.