Travelling in & out the UK post-Brexit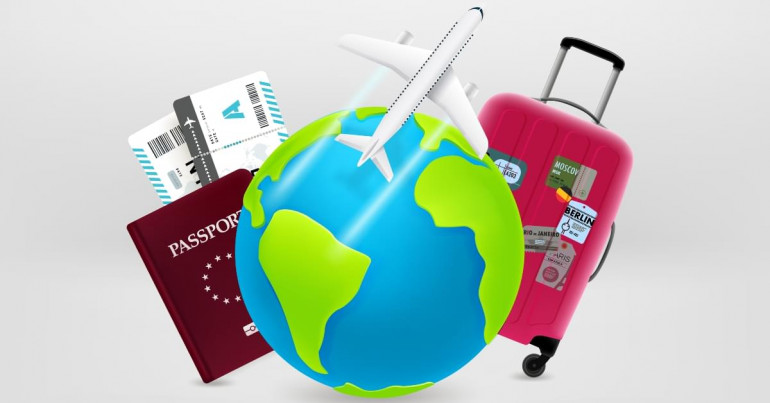 There have been several changes to travelling in & out of the UK since Brexit. For international travellers, it's important to know the current changes and legislation which will be brought in within the next several years. 
In this article, we discuss how travelling to countries within the EU has changed for UK residents. 
UK passport holders travelling to any of the 27 EU countries must be informed of the entry rules of each country in advance in order to avoid any delays. When going through passport control, UK residents are no longer able to join the EU or EEA passport lanes. Usually they will need to now join the lane for non-EU visitors instead. 
UK passports will be stamped by the border officer on entry and exit to make sure you're complying with the 90-day visa-free limit for short stays. Some EU countries are currently rolling out an e-gate system to replace some of the manual passport checks.

Documents required for travelling to and from the UK
Citizens of European countries who are used to travelling to the United Kingdom using a national ID card rather than a passport can no longer do so. A passport is now required to enter the United Kingdom. The passport must be valid for at least 6 months from the date of arrival in the UK.
British travellers heading to the EU also need to check the issued date of their passport. UK passports must be issued in the last 10 years and be valid for at least 6 months to travel to Europe. ​​For short stays in either the UK or Europe, there are no visa requirements. As a result, it's still possible to enjoy your annual holiday in Europe or Britain without applying for a visa.
As third-country nationals, the 90/180 rule now applies to British citizens visiting the Schengen Area. UK residents can stay in any of the Schengen nations for up to 90 days in any 180-day period.
Health care and insurance
When travelling within the EU as a UK resident, it's important to get the right insurance cover for your trip. Two important things to consider when getting a policy are:
Medical cover: You want to ensure that if you incur any medical expenses on your trip they are included in your policy. Although your EHIC or GHIC provides some cover it wouldn't get you flown home in an emergency, unlike a travel insurance policy. 
Cancellation cover: With airlines being short staffed recently, there has been an increased level of flight cancellations. It's important to have a contingency in place. This is to ensure you will be able to get your money back during emergencies.
Driving in Europe as a UK driving licence holder
UK driving licence holders may need extra documents in order to drive or hire a car in the EU. This could include: 
An International Driving Permit (IDP): Most UK driving licence holders can continue to drive in the EU with their normal driving licence. However, individuals holding some driving licences may need to purchase an IDP. This will be the case for those with a paper driving licence or a licence issued in Gibraltar, Guernsey, Jersey or the Isle of Man. 
A car insurance 'green card': Before the end of the transition period, UK vehicle insurance gave UK drivers a minimum of third-party cover to drive their vehicle in EU countries. Insurers may no longer provide this. Those driving to Europe may need to take a green card to prove their car is covered when driving in Europe. Green cards are free and can be acquired by individuals through their insurance company.
A GB sticker: Drivers of UK registered vehicles are required to have a GB sticker on their car when driving in the EU.
Taking pets abroad 
Existing UK pet passports will no longer be valid. Instead, owners need to get an Animal Health Certificate (AHC) for their pet. These are issued by a vet and valid for 4 months. It's advised to allow at least 1 month to make the necessary arrangements for taking their pet overseas. 
There are different rules for travelling with pets to an EU country or non-EU country. Travellers must also check the vaccine requirements for the country they are visiting. In most cases, animals must be microchipped and have a rabies injection. 

Coming up: ETIAS programme
ETIAS, which stands for European Travel Information and Authorisation System, is a new programme that will come into action from November 2023. 
People from eligible countries that do not require a visa to enter the Schengen zone, including the UK, will be required to register with ETIAS for a visa waiver before travelling.
Travellers will need to apply for the ETIAS online. To apply you will need various documentation. This includes a valid passport, email address, and a debit or credit card to pay the application fee. Additionally, the application fee is expected to cost €7 and be valid for two years. UK residents will also need to provide their personal details and answer security and health questions. The application will be checked across a number of security databases.
How to manage your international payments effectively
Whether you're planning on purchasing property abroad or paying for university tuition fees, at CurrencyTransfer we can provide assistance. 
Our dedicated relationship team ensures that your international payments are both cost effective and time efficient. Contact us today with any questions or queries as we are always happy to assist.