Daily Market Brief – 6th August 2015
Super Thursday
Quote of the day: "With great power comes great responsibility"
August 6th: Highlights
BoE Rate decision
MPC Minutes
BoE Gov Carney Speaks
BoE Inflation Report
US Unemployment Claims
Sterling Comment
Super Thursday is not a questionable new comic book hero. Super Thursday is the new format adopted by the Bank of England. This will involve the rate announcement, the meeting minutes and press conference following at 12.45, and the Quarterly Inflation Report.
The minutes will be the main focus, looking for clarity over the votes and on who wants to raise rates. Expectations are for at least 8-1, maybe 7-2 (Martin Weale and Ian McCafferty are prime candidates). Anything more than that and Sterling could really take off, calling into question whether the UK might hike before the US (largely unexpected to-date). The inflation report will also be released at the same time and such a large volume of information released at once may cause some significant market fluctuations.
Sterling benefitted yesterday when independent research institute reported the BoE is likely to raise rates as early as Feb 2016. Attention was also on the NIESR forecasts, which showed 2015 economic growth forecasts reaching 2.5% in the UK, and this helped drive GBP to a 2-week high against the euro.
BREAKING NEWS: Initial market reaction batters Sterling across the board

Global Comment
Yesterday, the ADP employment report provided a pre-cursor to Friday's Non-Farm Payrolls. It fell short of forecasts and weakened the USD. Increasing weakness in data like this will weigh against the case for a September rate hike when the Fed meet next after their August break.
Brace yourself for the BoE reaction now – we might need a superhero after all!
Morning mid-market rates – The majors
85% savings. Job Done. So, what is the secret sauce of the CurrencyTransfer.com marketplace?

CNBC described us as 'disrupting global money transfer'. Finally, you kiss goodbye to hidden fees.
How are we innovating?
Well, we are not an expensive bank costing you up to £1,500 on every £50,000 trade. Neither do you ever need to ring around multiple brokers and speak to sales guys. Pretty inaccurate way of shopping around. We help you maximise the value of each transfer. Quite simply, you are in control. Foreign exchange companies compete in a LIVE marketplace to win your business.
You win!
Got a question? We'd be delighted to help!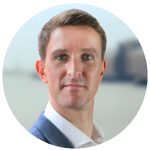 Paul Plewman
Director of Sales & Operations
t: +44 (0) 20 7096 1036
e: paul@currencytransfer.com