Daily Market Brief – 10th August 2015
Do we have agreekment?
Quote of the day: "Maybe we just expected too much" (reaction to Super Thursday)
August 10th: Highlights
Super Thursday fallout continues to weigh on GBP
Greece very near a deal
US data doesn't deviate Sept rate hike
Sterling Comment
The dovish 'super Thursday' dashed expectations for an early UK interest rate hike and Sterling was hit as positions were corrected. The market was expecting anything up to three MPC members to vote in favour of a rate rise. Naturally the market had taken GBP positions reflecting this confidence, but when Mark Carney forecast a period of "muted" inflation and the minutes showed only one MPC member voted for a hike, Sterling sold off and it is yet to recover. Price pressures are too weak to raise interest rates for now.
Looking at the week ahead, the calendar of data is light for GBP, with only unemployment data on Wednesday. The key consideration here is the accompanying data on wage growth, which is expected to continue to stay ahead of inflation.
Greece
Greece is back in the headlines this morning, with upbeat reports from the negotiations. Suggestions are that the €86bn third Greek bailout could be agreed and signed off as early as tomorrow. Funds could be cleared ahead of the next big payout, which should mean Greece can meet their obligations without any further bridging loans being involved. It sounds like Germany may favour another bridging loan to cover the short-term obligations, if there is any feeling of the deal being rushed.
The IMF is still championing debt restructuring, but with such strong German opposition to any haircut, the best they can hope for might be a period of grace, coupled with an elongated tail to stretch the debt burden over a much longer period.
Global Comment
The big data release on Friday was the US Non-farm payrolls. This showed that 215k jobs were added in July. Just shy of forecasts (225k), this helped to keep the unemployment rate at a 7-yr low (5.3%) and provide no big objection for a September rate hike.
Looking at the data due out this week, we have US retail sales due on Thursday and the University of Michigan consumer confidence survey is forecast to rise to 93.6.
Inflation data from China released early this morning did little to allay fears over the challenges faced by the world's second largest economy. However the usual calls for further stimulus from the People's Bank of China, coupled with the talk of merging state shipping companies has helped to stem further short-term losses. AUD, NZD and CAD all came under a little pressure after the Chinese data, as did the oil price, amidst further concerns over Chinese demand and Iranian supplies coming back online.
For the Eurozone, the data this week focuses on Germany. Their ZEW economic sentiment is released tomorrow and GDP data will follow on Friday. Industrial production data for the Eurozone is out on Wednesday and following the poor figures from France and Germany, this is likely to miss forecasts. Eurozone GDP and inflation figures are also due and confidence is not brimming for strong figures here, with consumer prices forecast to fall 0.6%.

Morning mid-market rates – The majors
85% savings. Job Done. So, what is the secret sauce of the CurrencyTransfer.com marketplace?

CNBC described us as 'disrupting global money transfer'. Finally, you kiss goodbye to hidden fees.
How are we innovating?
Well, we are not an expensive bank costing you up to £1,500 on every £50,000 trade. Neither do you ever need to ring around multiple brokers and speak to sales guys. Pretty inaccurate way of shopping around. We help you maximise the value of each transfer. Quite simply, you are in control. Foreign exchange companies compete in a LIVE marketplace to win your business.
You win!
Got a question? We'd be delighted to help!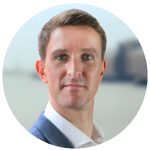 Paul Plewman
Director of Sales & Operations
t: +44 (0) 20 7096 1036
e: paul@currencytransfer.com