Daily Market Brief – 21st August 2015
GBP/EUR pair falls below 1.40
Quote of the day: "All lasting business is built on friendship"
August 21st: Highlights
GBP/EUR pair falls below 1.40
Greek PM quits and calls early polls
EUR/USD moves through 1.12
Unlikely Fed will raise rates
Sterling Comment
The Pound has endured another poor day, weakening heavily against the Euro. FOMC minutes have sent GBP/EUR exchange rates below the 1.40 levels. This move was largely driven by Euro gains against the US Dollar. The EURUSD pair is the most traded in the world and accounts for 70% of FX transactions. A strong Euro against the Dollar usually means a stronger Single Currency everywhere else.
Arguably, declines extended as Greek PM Alexis Tsipras resigned in an attempt to curb anti austerity revolts with members of the Greek parliament.
The GBP/USD pair tumbled yesterday to 1.5607 following lackluster retail sales printed, only to recover losses on broad based USD weakness across the board to end the trading session at 1.5682. The pair is now trading around 1.5683

Greece
Greece is now being run by a caretaker government. The Greek Prime Minister Alexis Tsipras has quit, claiming he had a moral duty to depart office and has called for early elections. The country will now go to the polls following a third bailout now secured with European creditors. Analysts are expecting elections around the 20 September.
Athens also received the first $13 billion tranche of bailout money yesterday after it was approved by European Parliaments. This enabled Greece to repay a 3.2 billion Euro debt to ECB and avoid a potentially disastrous default.

Global Comment
The EUR/USD exchange rate passed through the 1.125 mark following renewed US Dollar weakness as a result of FOMC minutes on Wednesday. Just a single policy maker within the FOMC voted to raise interest rates in August. It now seems very unlikely that the Fed will look to raise interest rates next month, which was previously thought by analysts.
CAD exchange rates received a welcome boost following news tha Canadian wholesale sales bounced back in June following a dip in the previous month. Statistics Canada reported that wholesale sales rose 1.3% in June, outstripping economists' forecasts for a 1.0% increase. GBP/CAD is trading around 2.055.

Morning mid-market rates – The majors
85% savings. Job Done. So, what is the secret sauce of the CurrencyTransfer.com marketplace?

CNBC described us as 'disrupting global money transfer'. Finally, you kiss goodbye to hidden fees.
How are we innovating?
Well, we are not an expensive bank costing you up to £1,500 on every £50,000 trade. Neither do you ever need to ring around multiple brokers and speak to sales guys. Pretty inaccurate way of shopping around. We help you maximise the value of each transfer. Quite simply, you are in control. Foreign exchange companies compete in a LIVE marketplace to win your business.
You win!
Got a question? We'd be delighted to help!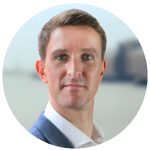 Paul Plewman
Director of Sales & Operations
t: +44 (0) 20 7096 1036
e: paul@currencytransfer.com