ILS Monthly Review May 2018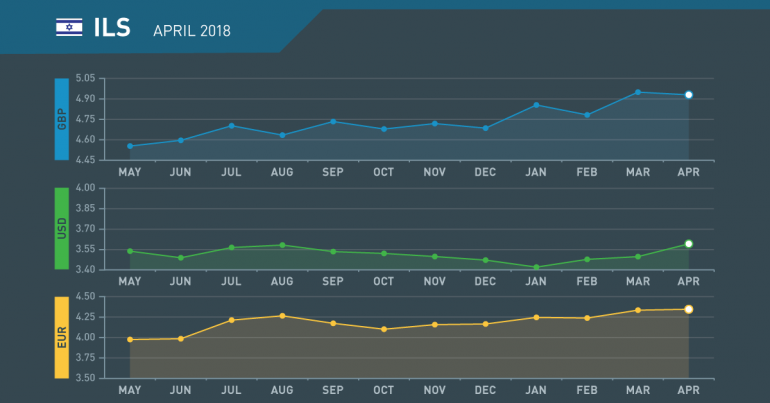 ILS Monthly Review May 2018
April in review
Economic Growth remains strong
Growth among highest in OECD
NPL's continue to improve
U.S. actions a major influence
Fears over war falling
Latest figures show growth among highest in OECD
Average growth since 2000 has been 3.3%. This is the second highest average in the OECD and has been attributed to strong population growth.
Non-Performing loans continue to improve
Bank's lending criteria have been tightened but haven't slowed the economy as businesses concentrate on sustainable markets and products.
U.S. actions a major influence on confidence
President Trump's continued criticism of Obama's nuclear deal with Iran and his proposal to move the U.S. Embassy provides security for continued protection.
Surveys show confidence improving
A recent study showed that less than 50% of the population now fear an all-out war while over 80% are proud of the country's achievements following the 70th anniversary. Threats remain from outside sources with Iran the primary concern followed by Hamas and Hezbollah.

May what to watch
Government debt to fall
Calls for educational reform
Decline in Government debt to boost ILS
External disputes hurt economy
Demands for greater infrastructure investment
Education still not available to all
The availability of a certain level of education to all could lead to skill shortages, and the economy continues to grow. The OECD has highlighted this as an issue that needs to be addressed.
Government debt will continue to fall
The Shekel should see an improvement in the coming months as Government debt continues to fall. This will have a positive effect on inflation but could bring a slowdown in export activity.
External disputes hurt economy
The Israeli economy is set to become limited in how much more it can grow due to its geographical proximity to areas where there is likely to be continued conflict according to the OECD.
Greater infrastructure development needed
Despite the fall being seen in Government debt, the OECD is calling for an increase in infrastructure development to allow for the country to expand and become more inclusive of its entire population.