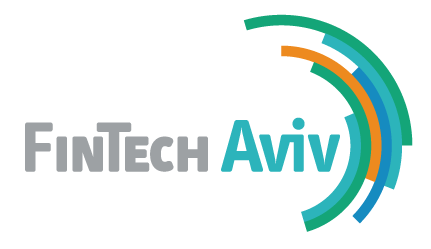 VC Reverse Pitching & Beers
Sponsors:
Where:WeWork, Dubnov 7, Tel Aviv-Yafo
When: Sunday, 21st June, 2015
FinTech Aviv Presents: An Evening of VC Reverse Pitching & Beers
FinTech Aviv is back, and this is set to be the BIGGEST and best one yet!

Normally, you're the nervous entrepreneur pitching VC's. Well, at this event at the stunning WeWork roof, the investors will be pitching you. Each investor will very briefly introduce themselves. They'll talk a little about their background, ticket sizes, sectors, investment thesis and portfolio. Then, the stage is yours. An audience Q&A will follow, as YOU the audience will grill our panel of investors.
Want to guarantee a LIVE question to our panel below? We're taking only 3 questions in advance. So, get in early and ping [masked] with your question. If accepted, you'll take the mic, introduce your company LIVE and fire your question to our investors on the night.
Whether you are a CEO, COO, CFO or VP Finance, this is one you don't want to miss!
Our star-studded panel includes:
Tal Morgenstern, Partner at Sequoia Capital
Tal is working with internet, mobile and enterprise companies in Israel. Prior to joining Sequoia, he was VP of product at Bink Financial Innovation, founded a company in the ed-tech space and worked as a consultant with the Boston Consulting Group. Tal holds a B.Sc in Biomedical Engineering from Tel Aviv University, and an MBA from the Stanford University Graduate School of Business.
Amit Karp, Bessemer Venture Partners
Amit is a vice president in BVP Israel's Herzliya office, focuses on investments in Israel and Europe. Amit joined BVP's NY office in 2012. Amit serves as a Board Director for Cloudius and is a Board Observer for Fiverr, Dynamic Yield, CTERA Networks, MyHeritage and Ravello Systems
Yael Elad, Aleph
Yael Elad is CFO of Aleph, a venture capital fund located on Rothschild Boulevard in Tel Aviv. In addition to her fund and investment responsibilities she holds various Board Seats at Castro and City Pass, to name a few.
Barak Rabinowitz, Angel Investor
Barak Rabinowitz is a serial entrepreneur and angel investor in Israel. He was Founder of Win, backed by bwin.party (LSE: BPTY), CEO of Mytopia, acquired by 888 Holdings (LSE: 888) and co-Founder and CEO of Amuso, acquired by BBC Worldwide. His angel investments include Crossrider (LSE: CROS), Optimove and Ubimo, among others. Prior to the game industry, Barak served in the Corporate Development Group at Yahoo! and Technology Mergers & Acquisitions Group at Morgan Stanley. Barak has a BA from Georgetown University and MBA from Harvard Business School.
As always, we will also be inviting 4 ambitious FinTech startups to deliver a 3 minute pitch.
Samuel Rudnick of eToro will also deliver a research-based, 3 minute talk on the FinTech Landscape in Israel.
A HUGE HUGE thank you to our kind sponsors Leumi Tech, Yigal Arnon & Co and E&Y. And of course, to our awesome hosts WeWork for donating their fabulous roof and unlimited supply of free beer
PS – For the first time, we will be reserving an area at a cool bar nearby for people who want to carry on enjoying themselves after the event. STAY TUNED!