The best way to transfer money from the UK to USA: a how-to guide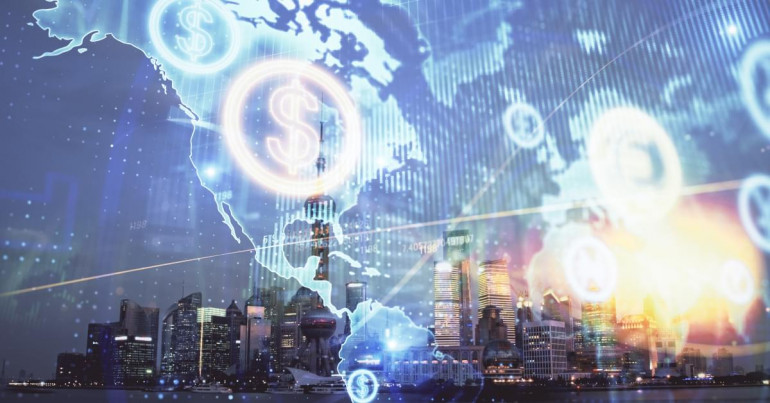 Transferring money abroad is something which should be both secure and time efficient. Whether it's for a personal or business transaction, finding the best ways to transfer money from the UK to the USA can save you both time and money.
International transfers from the UK to the USA are relatively common due to the transatlantic relationship between the two countries. Not to mention the USA is a popular holiday destination for UK residents. In this article, you will find the best methods of transferring money abroad to the USA from the UK.

Common reasons to transfer money to the USA
Trade between two large economies such as the USA and UK creates a multitude of reasons for individuals and businesses to transfer money. This could include sending money to family or friends who might live in the US. Whilst personal payments can be one-off occurrences, corporate payments are usually made on a more frequent basis.
Among reasons to transfer money from the UK to the USA as an individual:
Sending over financial contributions for a wedding or sending a charitable donation for a great cause
Paying for college or university tuition fees
Sending money as a gift for a relative's or friend's birthday or other occasion
Purchasing a property in the USA
There are also various reasons to make business transfers, such as:
Paying taxes or additional costs to import/export goods, for UK businesses who operate in the US
Allocating finances to cover costs for a product or a service bought in the US
Paying wages to employees based in the US, for UK businesses with offices abroad
How to send money to the USA
In order to send money from the UK to the USA, you will need to provide your personal details, account number and contact details for the payee recipient.
Alongside the recipient's full name and bank details, you also will need an ABA Routing Number or SWIFT code for the transfer to be processed. SWIFT links to thousands of banks and financial institutions. As a result, this allows for your money to be sent quickly and securely.
At CurrencyTransfer, we offer same-day transfers for all major currencies, meaning you can make your GBP to USD money transfer on the same day. Similar to most international payments, you will be asked to provide a reason for the transfer.
Additionally, it's possible to link multiple accounts under the same email address. This would be beneficial if you intend to transfer money using both a personal and business account.

Why you shouldn't use your bank to transfer money overseas
The UK and US have no restrictions on the maximum financial amount for a bank-to-bank money transfer. In the UK, although there are no legal barriers the big UK banks often set their own internal daily limits for online transfers. The daily international transfer limits for UK's high street banks vary from £25,000 to £50,000.
The daily limits imposed by banks can be a problem if you're planning on transferring large amounts of cash. If your transfer is over the limits, it may end up costing you more time and overall costs. Additionally, it would be necessary to make several transfers if the full money transfer amount was above this threshold, therefore causing extra fees.
A solution is to use a foreign exchange company since usually you won't be restricted by daily money transfer limits. As a result, you might find them to be the best way to exchange large amounts of currency. This is especially if you're looking for more flexibility with your money transfer and a more personalised service.
A foreign exchange specialist would also offer you a range of solutions to better tailor your needs.
Spot contracts
The most popular option is a spot transfer which is an agreement that enables you to buy and sell at the current client rate. Spot contracts are seen as a 'buy now, pay now' arrangement. Spot contracts are very useful if you need to make an immediate payment and you have readily available funds.
Forward contracts
A major benefit of using a foreign exchange company is the ability to lock in today's rate to make payments up to 12 months in advance. Forward contracts would be beneficial for individuals who are aiming to purchase a property in the U.S for example. You would only need to pay a deposit of up to 10% when you book the deal, the rest can be settled on an agreed date in the future.
Exchange rate alerts
You can set up rate alerts easily to ensure you don't miss out on your target rate. You will simply be notified by email when it hits.
There is also the option of booking the deal automatically when your desired rate is reached with market orders . All you have to do is sit back and relax, let our platform book the deal for you. This execution tool is great to give you peace of mind, all you have to do is give your instructions in advance.
Summary
Although it might seem easier to use your high street bank to send money internationally, it can be more cost effective to use a dedicated foreign exchange service instead. This can help both individuals and businesses save on transaction fees and benefit from better exchange rates. Whether your priority is speed, security or value, you shouldn't have to compromise on any of these three.
CurrencyTransfer helps companies and individuals manage their international payments and ensure the transfer process is as simple as possible. Our payment specialists have a great deal of experience working with UK and U.S clients for international payments and provide a tailored service to our clients.