Working in Saudi Arabia – Cultural considerations and business practices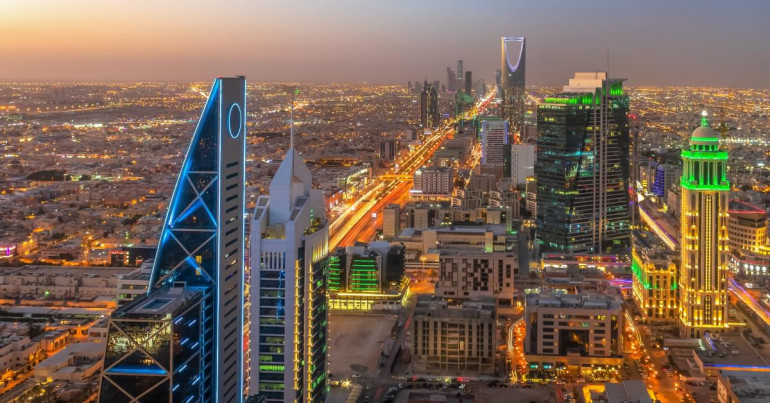 Recent initiatives in Saudi Arabia have helped expand the private sector and support SMEs. Its' economy has grown quickly, undoing the damage caused by the Pandemic. Expats are migrating to the country in growing numbers, attracted by the many opportunities for foreign business.
Despite the allure, doing business in Saudi Arabia presents unique challenges. Understanding, navigating and prospering from cultural differences is key to professional success in Saudi Arabia.

Jobs in Saudi Arabia: What you need to know
The waning impact of the pandemic on the Saudi economy has led to a wave of new expat hires, reversing the 2020-21 exodus of skilled foreign workers. Job creation is one of the key objectives of Saudi Arabia's Vision 2030, which aims to diversify the Saudi economy and reduce its reliance on hydrocarbon revenue.
Saudi Arabia has again become an attractive option for those looking for work opportunities on the exotic side. Remuneration packages in Saudi are comparable to those offered in the wider Gulf region. To sweeten the deal, the Saudi government continues to waive income taxes on expat workers, and it's not uncommon for employers to offer free accommodation, health insurance and transport as an added benefit.
Work opportunities for skilled migrants in Saudi Arabia are plentiful. The ongoing 'Saudization' initiative launched in 2016 however, promotes hiring local unskilled labourers over foreign migrant workers.
Due to the complexities of obtaining a Saudi work VISA (detailed below), most expat migrants employed in Saudi find work through internal hires within multinational organisations. Most often, Saudi firms will head-hunt an expat hire. Skilled professionals with an exceptional track record in IT, construction or management are highly sought after. You might still be able to find work through local recruitment firms, but this is uncommon.
How to acquire a work VISA in Saudi Arabia
Earning the right to work in Saudi Arabia is a complicated process. Saudi Arabia does not offer long-term work VISAs. Only short-term 90-day VISAs are available. To be eligible for a Saudi work VISA, you must already hold a temporary, contractual, or full-time role with a Saudi employer.
Those who immigrate to Saudi Arabia for full-time, permanent work require a residence permit or Iqama. Your employer must apply for a residence permit within 90 days of your arrival before your VISA expires.
The Iqama is the standard form of photo identification in Saudi Arabia for expats and migrant workers. Without one, you won't be able to open a bank account, or hire a car, for example.
Residence permits are valid for 1 or 2 years, depending on the length of your work contract, after which your employers must renew it.
Once obtained, carry your Iqama on you at all times. If you fail to present your card when requested, you may face fines or imprisonment.

Business practices in Saudi Arabia
Religion plays a central role in Saudi Arabia's culture. Religion dictates social values, personal relationships and business etiquette. All expats must learn some of the basic aspects of Saudi culture to avoid embarrassing faux pas.
The first thing many will notice when working in Saudi is the workweek. Businesses generally operate from between 08:00 and 18:00, Sunday through Thursday. The Saudi weekend falls on Friday and Saturday.
Saudi society is hierarchical, and this reflects in local business culture. Rigid top-down decision-making means that most power resides with just a few senior managers. Nepotism is not a dirty word in Saudi Arabia, and groups of family or friends will often run businesses.
Junior staff must follow decisions without argument. More importantly, your social standing affects your professional career. You're just as likely to be promoted because your boss likes you as you are for professional competence.
Don't expect a healthy work-life balance if you choose to work in Saudi Arabia. Saudi employers generally want to get their money's worth from expat hires. They're an expensive luxury, called in to solve specific problems and fill niche technical roles. Business culture in Saudi often requires expat staff to be on call at all times. Furthermore, remote working is rarely an option.
Saudi attitudes towards foreigners
Saudi society is close-knit. Expats will find it challenging to integrate into the wider business culture when new to the country. Salary in Saudi Arabia may be based more on ethnicity than skills or experience.
The local business culture revolves around personal relationships. Your credentials are just as important as who you are and who you know. So, when new to the country, you must make a concerted effort to become acquainted with work colleagues and start building mutually beneficial business relationships.
Saudis are used to dealing with foreigners and will forgive the odd cultural faux pas. Some offences are worse than others and you should avoid them at all costs. For example, never show the soles of your feet. The foot is one of the dirtiest parts of the body, carelessly showing it to another demonstrates a lack of respect.
Working women in Saudi Arabia
Saudi women have made unprecedented progress in the labour market due to social, religious and legal reforms introduced in 2019. While many hail said reforms as a significant step forward for women's rights in the region, women who chose to migrate to Saudi Arabia from western countries will still find local law backwards and restrictive.
Despite this, many women still move to Saudi Arabia, both for work and as a dependant. Finding work as a foreign woman in Saudi Arabia is incredibly difficult for several reasons. Even though individual opinions within the country may vary, most businesses won't assume the legal burdens of hiring women. Local laws require women use separate prayer rooms and bathrooms, but business places in Saudi Arabia have only ever been built to accommodate men. The lack of infrastructure makes hiring women impractical.
Most expat women recommend living in expat compounds – built by organisations for their foreign hires. Expat compounds are more cosmopolitan than not and often provide familiar amenities such as western restaurants, grocery stores and entertainment.

Frequently asked questions
What is the official language in Saudi Arabia?
Arabic is the official language of Saudi Arabia, but most speak English. English is used in business and is a compulsory second language in Saudi schools. Expat workers will have no difficulty communicating with business partners.
What is the cost of living in Saudi Arabia?
Expats in Saudi (especially those from the UK, EU or the US) enjoy a more manageable cost of living. Saudi Arabia's lack of income tax greatly offsets any mandatory expenses. The cost of living in Saudi Arabia is:
What is the dress code in Saudi Arabia?
Dress codes for men and women are formal, and expats should observe cultural norms to avoid confrontation with locals and authorities.
Male dress code in Saudi Arabia
Men must cover their shoulders and legs and may not be shirtless in public.
Typical workplace attire includes a shirt, tie and a dark business suit.
Male jewellery is frowned upon. Aside from a wedding ring or wristwatch, men should not wear jewellery.
Female dress code in Saudi Arabia
Women must cover their knees and shoulders. Local law prohibits revealing clothing.
The abayas (religious headscarf) is sometimes optional, but women must always wear one when entering mosques. Similarly, there are no restrictions on footwear, save they must be removed when entering religious institutions.
Jewellery that represents any religion other than Islam must be hidden.
What is the religion in Saudi Arabia?
Saudi Arabia's official religion is Islam. The Quran and Sunnah dictate many of the laws found in the Saudi constitution. Sharia law forms the basis of the Saudi legal system, as interpreted by a strict traditionalist school of jurisprudence.
Migrants who follow other religions may enter the country but may not openly practise their faith.
Can I drink alcohol in Saudi Arabia?
Saudi Arabia has completely banned the consumption, importation, and sale of alcohol. This includes expat compounds and airports.
Drinking alcohol in Saudi Arabia is a serious crime punishable by arrest, deportation and even beatings.
Repatriating income from Saudi Arabia with CurrencyTransfer
Whether repatriating income, buying property or funding business expenses in Saudi Arabia, CurrencyTransfer can help you avoid expensive bank fees and complicated paperwork.
We work with a global network of FCA-regulated payment providers to offer same-day transfers between Saudi Riyal (SAR) and all major currencies.
Sign up with us, and we'll assign an account manager to help ensure you get the best service and help move your money quickly and safely.
Matthew Swaile
Copywriter